When this new mouse was first announced, I thought it might have been a late April Fool's joke. But of course I was wrong. Only 8bitdo, makers of some killer wireless retro controllers, would actually take this concept from Industrial Designer, Daniel Jansson, back in 2009 and make it a real product. Since I'd be moving into a new office space in the near future, I decided to order one up for myself and see if it could really be the final piece to my sleeper PC build at work.
…Unfortunately, I may have been wrong.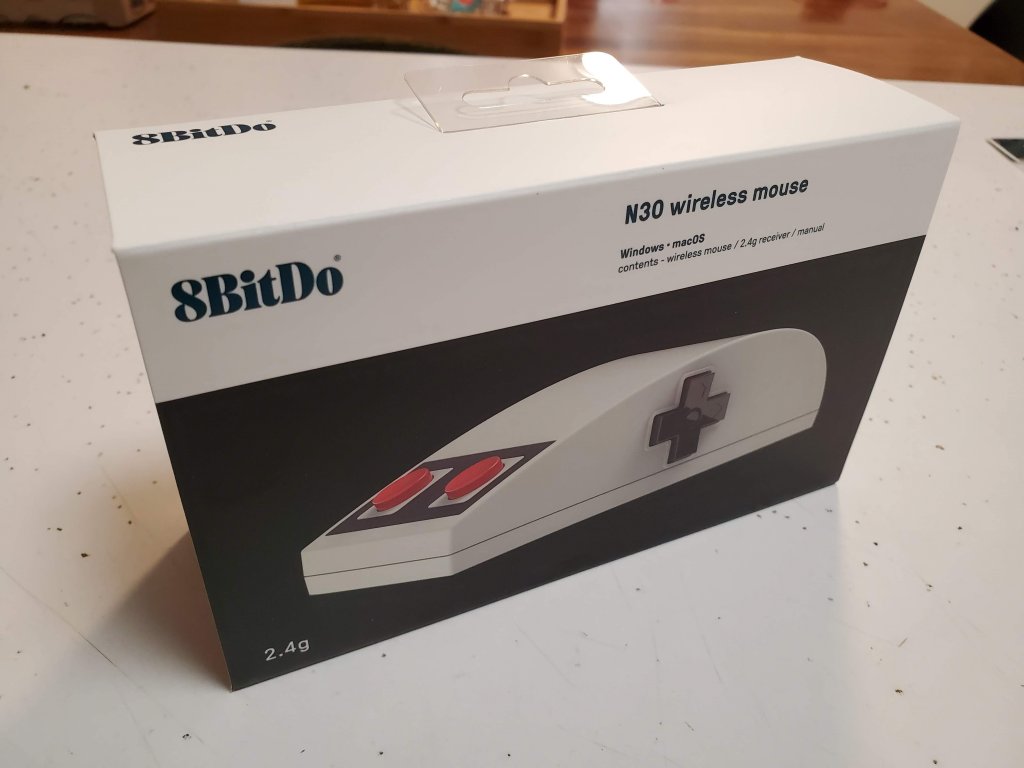 A Quick Review
Yes, this mouse does in fact work. It tracks very smoothly (though a little too sensitive for my tastes) and has a solid 2.4Ghz connection. The front two buttons and the side d-pad feel just like a classic NES controller and are up to the same quality standard as any other 8bitdo controller. The 2.4Ghz wireless receiver it comes with is nicely paired in color and branding. I initially thought it was too light and the plastic may not have been of the best quality, but after loading it up with 1 AA battery, it's beginning to feel more solid.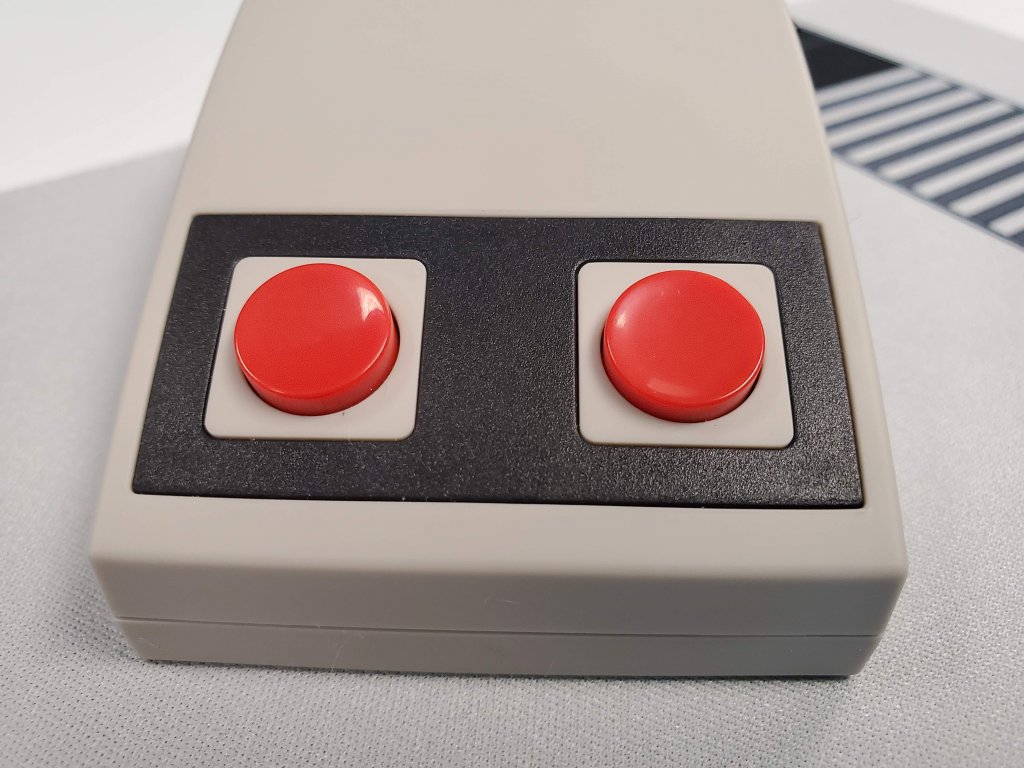 Left & Right Click Buttons
Though the buttons feel just as you'd expect on a gamepad, they're not quite attuned for mouse usage. Every time I move from typing on my keyboard to using the mouse, I have to actively re-position my hand to get my fingers on those buttons just right. And when you do perform a click, you have to ensure that you're pressing down on the button with the right amount of force for it to make contact. I feel like 8bitdo could have solved this by either making the buttons far more sensitive with less travel or by making them larger squares with button-style indents in the center. And assuming that there are using dome switches on each button, I wish they would have used standard pushbutton switches. I'm finding myself missing that distinct click sound and physical feedback.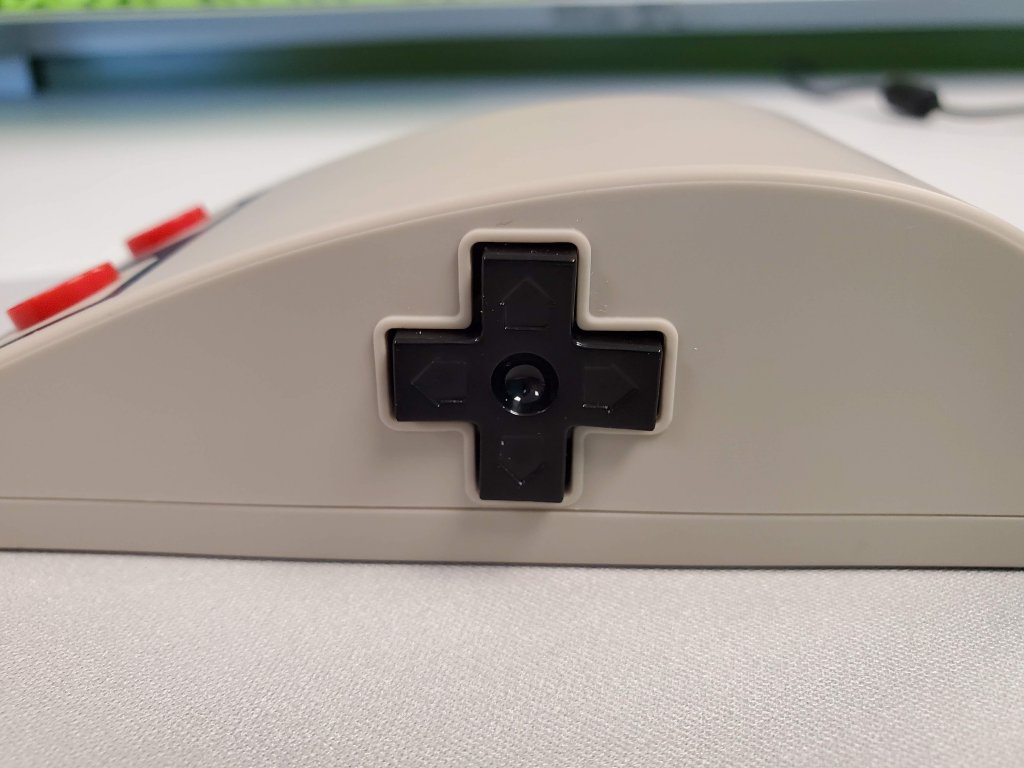 Side D-Pad
Regarding the d-pad, I actually think it's fine just as it is. It's function as a forward & back in history and up & down in page scrolling makes perfect sense to me, and clicking it isn't quite as much of a hassle. My only recommendation would be to move it forward about half a centimeter or so. In order to get a proper click on it, you have to bend your thumb in. Not the worst thing in the world, but it'd help the ergonomics.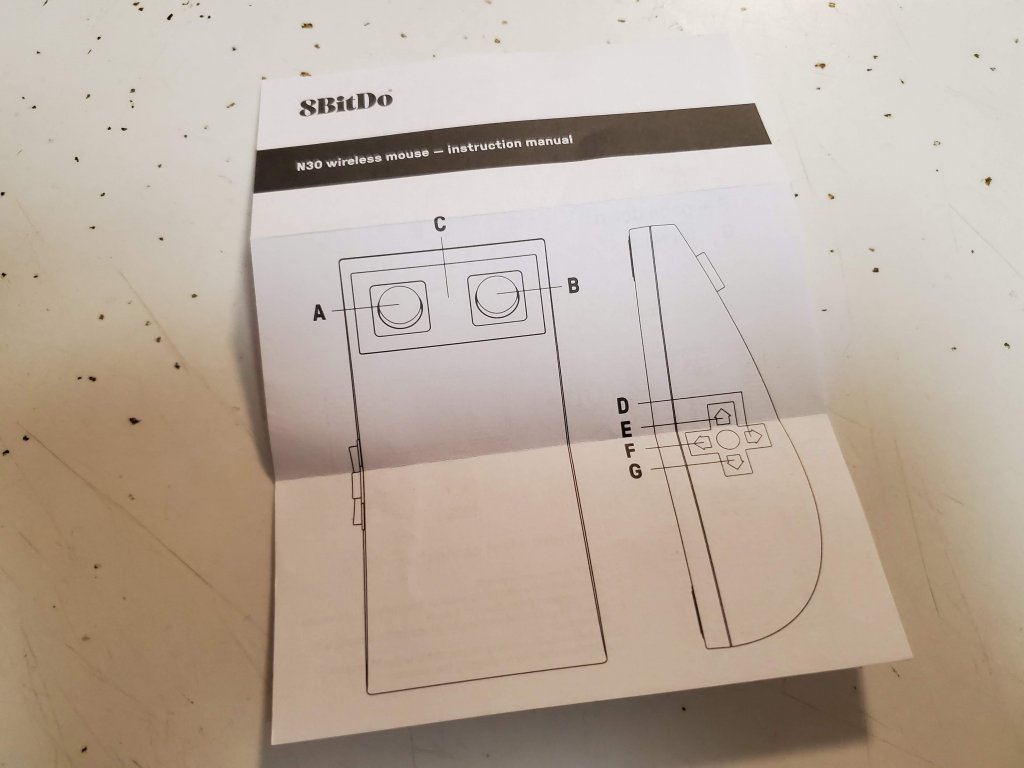 Touch Scrolling
To solve the question of "how exactly do you scroll", the N30 features a touch panel between the left and right click buttons. I was hoping, if not assuming, that scrolling would feel much like the Apple magic mouse. I'm not exactly a fan of the magic mouse, but at least its very responsive. On the other hand, the N30's touch panel is choppy and unresponsive. It's almost as if it takes a quarter of a second delay just to figure out if you're actually touching it. I know that 8bitdo was trying their best to keep the cost down (it's only $25 after all), but if they put in a little more R&D and perfected the touch panel, I would have been much happier with the mouse at a higher price point. Even then, I would be fine with a traditional scroll wheel too, though that would have broken the original design aesthetic.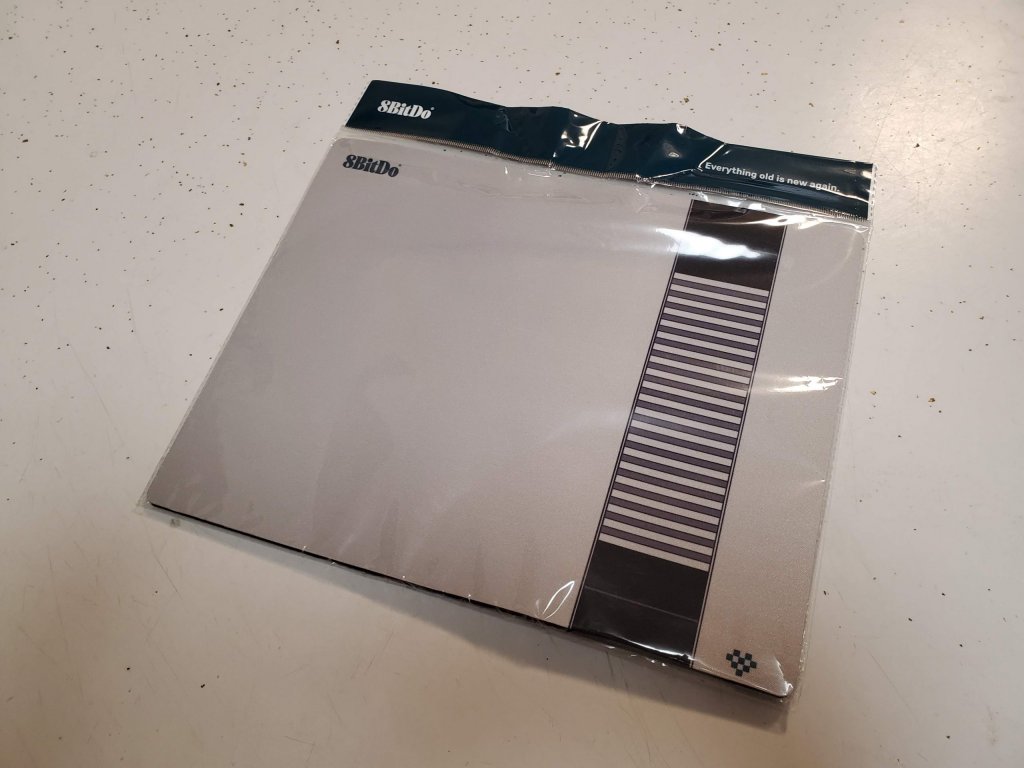 Mouse Pad
I went ahead and ordered the mouse pad that pairs along with it for only $1 extra. Resembling the top of an original NES console, this thing is perfect! It looks so great in person. No matter if I continue to use this mouse or switch back to my original, I'll definitely continue using this super cute mouse pad. Honestly, I'm surprised they aren't selling it by itself.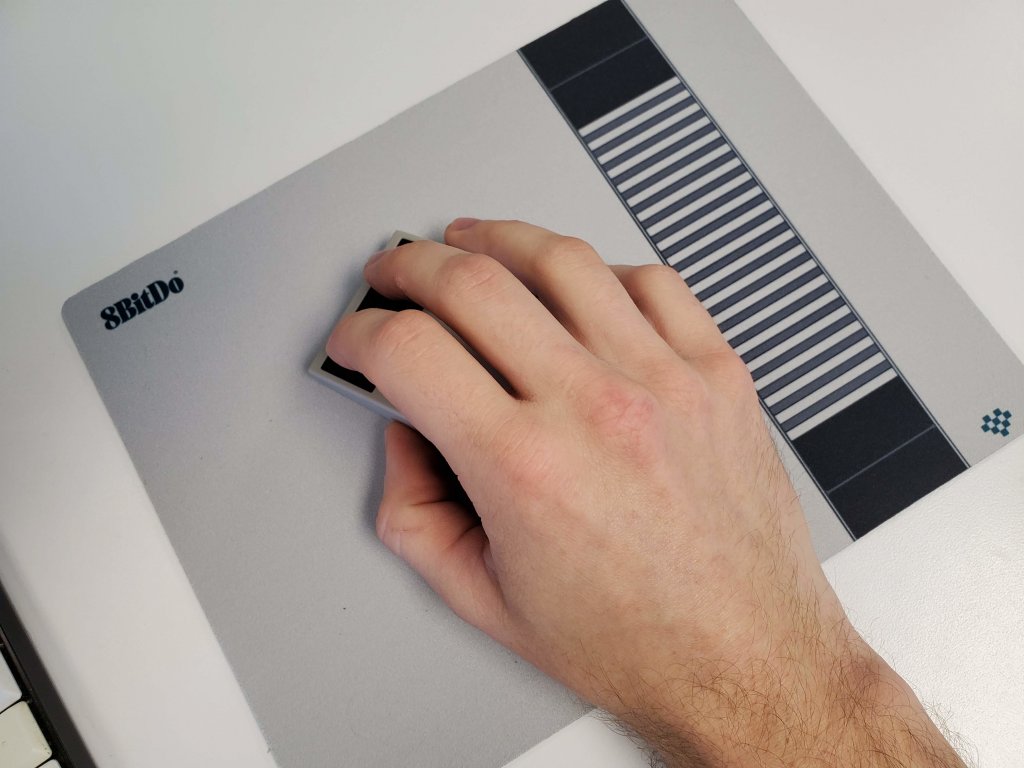 Ergonomics
At first, I was going to harp all about how uncomfortable this mouse is. My daily driver is a Logitech MX Master after all. But after using it for an hour or two, I began to forget about the harsh sides which contrast against the smooth top body. I found my hand naturally starting using the mouse at a -15° angle which made it so that less of the sharp angles interacted with my palm and the two buttons found a more natural place under my index and middle fingers. I wouldn't say that this necessarily makes up for the faults, but with enough time, you can definitely get more used to it.
---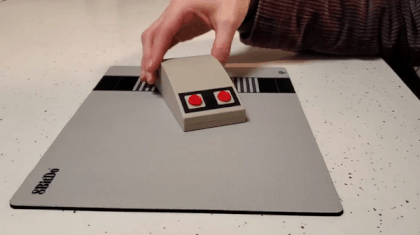 The Final Word
This mouse may not have been exactly what I was hoping for, but I might have come in with my expectations far too high. Even if it doesn't become my daily driver, it with still sit comfortably on my office shelf as a reminder of this weird mashup of an old tried-and-true design and today's modern technology. Who knows, maybe with a few more hours of use, I may adapt to this mouse so well that my MX Master starts feeling clunky. 😛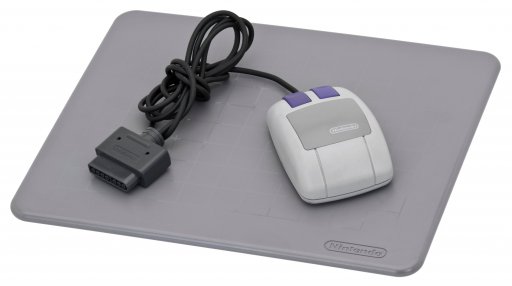 If 8bitdo does continue going down this rabbit hole, I'd highly recommend they emulate the design of the Super NES Mouse. I'm sure it would make for a far more comfortable, ergonomic design and those buttons would be much more familiar to your typical computer user. Load up Mario Paint into your favorite emulator, and you'd be illustrating in style!
If you'd like to order one for yourself, you can buy it directly from 8bitdo here. It will ship from China, so you'll probably have to wait about 2 weeks for it to come in. Who knows, you may end up loving it!